About
I live in Vienna in Austria. Vienna - or Wien as it is called in German - is the gorgeous capital of Austria. Vienna is synonymous with a high quality of life, good food, beer and wine, music and gemütlichkeit. I have been living in Vienna on-and-off for the past many years and after a stay in New York, I decided to settle down in this magnificent city.
City Hall
The city hall is located on the ring road and houses so many events all year.
Burg Theater
Vienna is also beautiful when the snow falls. In December, most of the inner city is dedicated to so many christmas markets that I've lost count years ago.
Opera House
The old opera house is a landmark in the inner city. Located at the ring road close to Karlsplatz, a visitor cannot possibly avoid to take notice of this beautiful building.
My neighborhood
I live in an area of Vienna called Margareten. Located next to Naschmarkt, the door to The Balkans and the entire eastern region is wide open - I love it.
Chinatown
As an extra bonus, Chinatown is only a couple of blocks away and if you fancy chinese foods there are tons of dinners, restaurants and supermarkets readily available.
My flat
I live in a nice penthouse with a view over the rooftops to the small mountains surrounding the city. The apartment is what is referred to as a "dachboden ausbau". What this means is that the entire roof is removed from an old house, and a brand new apartment is built on top of the building.
Sunset
The sun sets over the mountains that surround the city. With a view over the rooftops to the small mountains surrounding the city, I cannot possibly complain.
Terrace at day
It often gets very hot on the terrace so a parasol is a must. On the positive side is that I almost live on the terrace when the weather allows it.
Terrace at night
In the hot summer nights I often use the terrace until midnight.
Summer
In the early summer, all the flowers bloom.
Autumn
When the Autumn comes, the leaves on many plants turn a beautiful dark red color.
Winter
Unfortunately the winter in Vienna can be quite cold with loads of snow.
Selfie
Selfie, sushi and a beer.
Contact
My home address
Torben Ring
Kleine Neugasse 13/1/22
A-1050 Vienna
Austria
My location
Skype me
My Skype username is ringdk. Due to spam on Skype, I'm currently running Skype in a closed contacts mode, so you need to exchange contact info to call me or to use the chat option.
Skype me
Mail me
You can send me a mail by clicking the button.
Interests
My work
What I do for a living - the short version is that I develop computer software - that's it!
To elaborate on the above, I have to go into greater detail: I am the senior developer of the HELIOS accounting system, which is sold in Scandinavia. The HELIOS system is aimed at the automotive industry and is primarily used in repair shops and paint shops. It is often the only piece of software used for running the entire business, so it has to be fully featured and support the special needs of this particular branch.
My company
Object Pascal Compiler
The Pascal-P Object Pascal compiler (PPC) is a Windows compatible x86 and AMD64 Object Pascal cross-compiler. It is completely self contained and generates Windows EXE files for 32-bits and 64-bits Windows. PPC comes with a Windows compatible IDE with an intuitive and easy to use text interface. PPC can also output PCode (a java like bytecode) which can be interpreted and thus can be used to add a programming language to an application.
Download PPC 1.98.1113
Simple PCB Layout Editor
The Simple PCB Layout Editor makes it easy to do a prototype board. I developed the program as I found most of the commercially available PCB packages way too difficult to use, and many of those do not allow for a printout for a homemade PCB. And the PCB Editor is free.
Download PCB Editor
MAME Box
Hi-Fi
I like to listen to music - but not the common poor quality sound that comes from a set of cheap in-ears plugged into an iPhone. I am more into the heavy stuff where electrostatic speakers, class-A monoblocks and turntables are my foundation for a real joyride.
Ina's paintings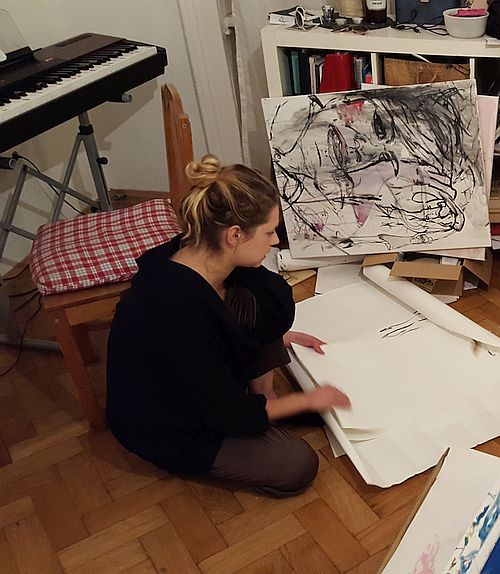 Ina's paintings
Ina's paintings
A very skilled young artist, Ina Fasching, lives on the same street as me. I actually met her as I went for a beer in a small "Beisl" across the street. I did not know what she actually did, but as I am a curious person I asked her: What do you do, when you are not serving me beer?
She told me that she was an art student at the famous art school here in Vienna. Of course I wanted to see her paintings, and I liked them very much.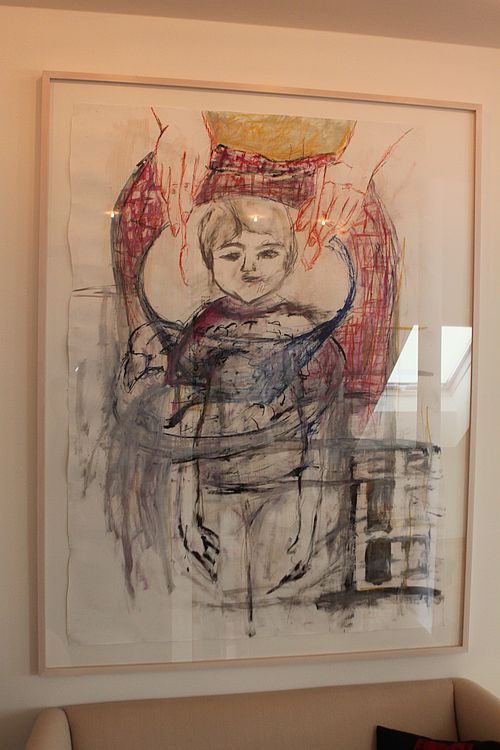 Der König
Kirchengang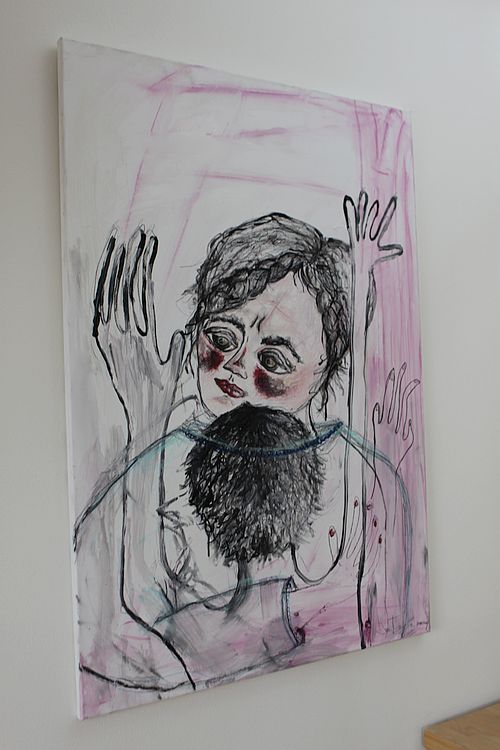 Die umarmung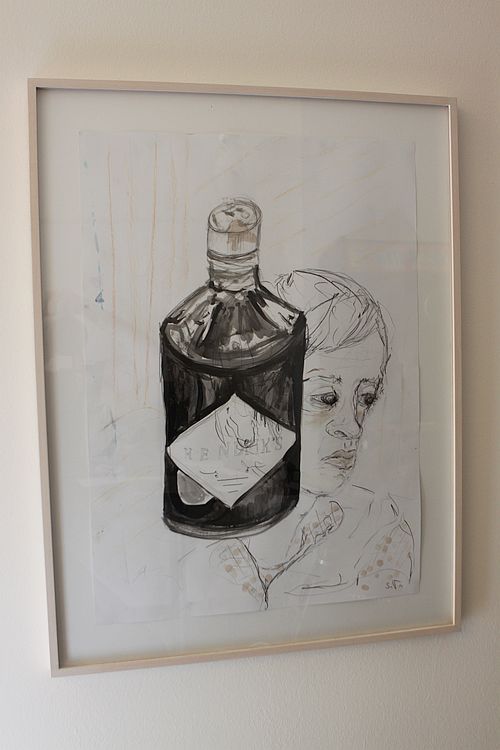 Sperrstunde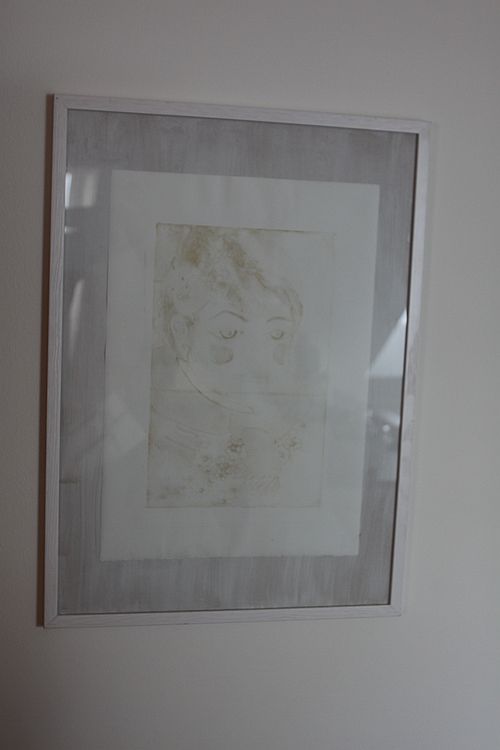 (tiefdruck) einzug ins haus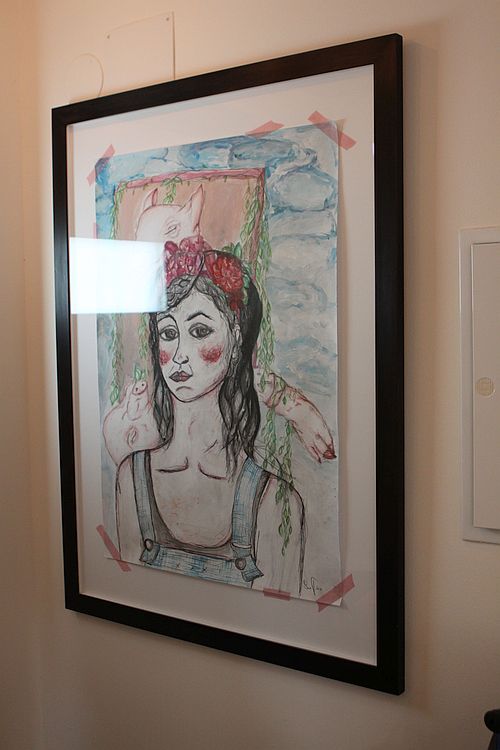 Zwischenspiel am pazifik
MAME Box
This album shows the Step by Step process that I went through when I was building my MAME arcade cabinet.